Porcelain Veneers for Tooth Discoloration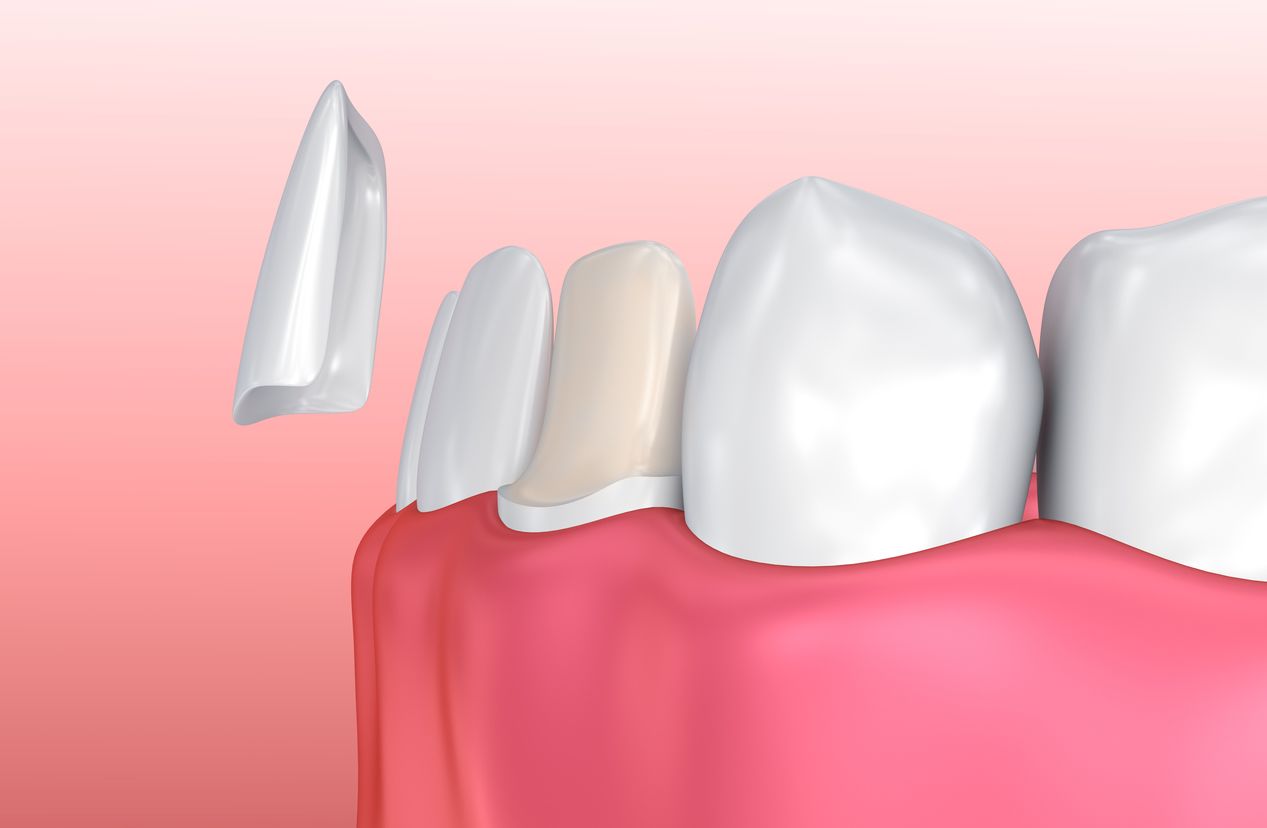 Stained or discolored teeth can take a toll on your confidence and self-esteem. Fortunately, there are several cosmetic dentistry options that can address discoloration for a brighter, healthier-looking smile.
Porcelain veneers are incredibly versatile; they can conceal many aesthetic flaws, from chips to hairline fractures to misalignment. Here, our Garden City, NY dental team explores porcelain veneers for tooth discoloration and explains how this treatment can help you achieve the whiter, brilliant smile you desire.
Cosmetic Treatments for Tooth Discoloration
Patients seeking a brighter smile have a few treatment options to choose from, including teeth whitening, dental bonding, and porcelain veneers. The recommended treatment will depend on the cause of discoloration as well as your personal preferences and unique dental goals.
Here, we will briefly review these three common treatments:
Teeth whitening: One of the most common treatments for tooth discoloration, teeth whitening is affordable, fast, and effective. However, whitening works best on extrinsic stains, the discoloration that has occurred as a result of dark-colored foods and beverages. Intrinsic stains, which are deep within the tooth structure, do not typically respond to bleaching.
Dental bonding: This treatment involves the application of a tooth-colored resin material, which can effectively cover intrinsic stains. However, composite resin does not mimic natural translucency like porcelain. For this reason, many patients choose veneers over bonding. Additionally, dental bonding only lasts about five to seven years on average, while porcelain veneers can last upwards of 20 years.
Porcelain veneers: Custom-made veneers are permanently affixed to the front surfaces of the teeth, and can successfully mask discoloration to reveal a dramatically brighter smile. Porcelain veneers are most often recommended for patients with intrinsic staining or discoloration in addition to other cosmetic issues.
Why Choose Porcelain Veneers for Tooth Discoloration?
There are plenty of reasons why patients choose porcelain veneers to address tooth discoloration. Some of these include:
Optimal aesthetics: Crafted from medical-grade ceramic, porcelain veneers reflect light similarly to natural enamel for a truly lifelike look. Furthermore, veneers are made to fit your unique dental anatomy. As a result, your new veneers will blend in seamlessly with the rest of your teeth for a remarkable outcome.
Resistance to staining: Porcelain veneers are non-porous. As a result, they are not as susceptible to staining as your natural teeth. We still recommend consuming certain foods and beverages in moderation, such as coffee, tea, red wine, and berries. This will keep your veneers in the best possible shape. It is important to note that porcelain veneers do not respond to teeth whitening like natural enamel. Therefore, if you are combining bleaching with your veneers, teeth whitening should be performed first.
Easy maintenance: Patients who choose porcelain veneers can clean them just like natural teeth. Routine brushing and flossing is imperative for the health and longevity of your veneers. For optimal results, brush twice a day, floss once a day, and visit your dentist for regular exams and cleanings.
Less-invasive treatment: Compared to dental crowns, porcelain veneers are less invasive; they do not require as much enamel removal. As a result, more natural tooth structure is left intact. It should be noted, however, that traditional veneers are permanent. If the veneers become damaged at any point, they will need to be replaced. At Garden City Smiles, we also offer Lumineers®, or minimal-prep veneers. Because these veneers do not require the removal of enamel, they are reversible.
Durability: Porcelain veneers are fabricated from incredibly strong materials, and are bonded into place using high-quality dental cement. With appropriate care and maintenance, your veneers could last for decades. When treating discolored teeth, porcelain veneers are much more durable and longer-lasting compared to dental bonding.
Contact Garden City Smiles to Learn More
If you would like to learn more about porcelain veneers or any of the other services we offer, schedule a visit with us. You can call us at (516) 294-0375 or connect with us online.
Related to This