Searching for a New Dentist?
Schedule a Free Consultation Today
State-of-the-Art Technology

Our Dental Practice Provides Advanced Dental Care
Dr. Buono strives to offer you and your family the best possible care using the latest technological innovations in dentistry. Through the use of advanced technology, our dentist can pinpoint dental issues at their earliest stages before they develop into bigger, more expensive problems. This allows you to enjoy more comfortable and conservative care and less time in the dentist's chair. Our advanced dental technology includes:
Cadent iTero 3-D Intraoral Scanner
Louis J. Buono, DDS, was the first dental practice in the world to offer the Cadent iTero® Scanner. Using precision 3-D laser technology, the Cadent iTero ensures incredibly accurate digital impressions for dental restorations including crowns, bridges, veneers, inlays, onlays, and implant abutments.
Digital X-Rays
The safety, convenience, accuracy, and flexibility of digital x-rays simply cannot be matched by traditional x-ray imaging. Digital x-rays expose you to far less radiation and give Dr. Buono a nearly instantaneous overview of your current state of oral health. Any area identified as being a potential issue can be enhanced in real-time so that our dentist can make an accurate diagnosis. He can share the images with you so that together, you can make an educated decision about your dental treatment.
Sapphire® Plus Lesion Detection
As part of our commitment to the health of our patients, Dr. Buono uses the revolutionary Sapphire light system to detect oral cancer and pre-cancerous lesions.
Early detection is the key to oral cancer. Regular screenings are the best way to discover this dangerous disease at its earliest stages when it is still highly curable. This device allows Dr. Buono to identify lesions below the surface before they produce any symptoms so that patients can receive prompt treatment to eliminate any potentially cancerous growths.
Before & After
Porcelain Restorations
Reviews from Our Patients
"Dr. Buono takes great care to listen to your concerns..."
This place is great! The staff are all friendly and the dental care is next to none. Dr. Buono takes great care to listen to your concerns and makes sure you aren't in any pain during treatment. His number one priority is the patient. The Hygienist, Steph, is awesome! I would highly recommend this office
View on Google
Dr Buono and his staff are great, you can tell they love what they do. They make sure you are comfortable, they are gentle. He remembers the little details. If you are looking for a dentist Garden City Smiles is a great choice.
View on Google
Meet the Doctor
Louis J. Buono, DDS
Since earning his Doctor of Dental Surgery degree from the New York University College of Dentistry in 1987, Dr. Buono has dedicated his career to providing his patients with comfortable dental care. His approach to dentistry focuses on providing gentle preventative care in order to preserve as much of your natural smile as possible. He believes in the importance of total health, and through dentistry works with patients to align mind, body, and spirit. Having a healthy and attractive smile supports your mental and physical health, and therefore lifts your spirits.
Specializing in cosmetic dentistry, Dr. Buono is recognized by peers and patients alike for his superior cosmetic and restorative work. A lifelong learner, Dr. Buono regularly attends continuing education courses and is a member of professional organizations.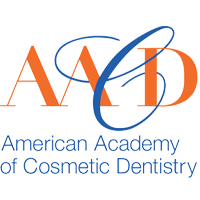 Our Featured Dental Procedures
A Complete List of Services We Offer
White Fillings
Lumineers®
Snap-On Smile®
Dental Bonding
ClearCorrect™
Laser Gum Contouring
Dentures
Inlays and Onlays
Exams and Cleanings
Family Dentistry
Laser Dentistry
Gum Disease Laser Therapy
Dental Sealants
Schedule Your Free Consultation

Garden City Smiles: Louis J. Buono, DDS, offers free consultations for all new patients. If you are simply looking for a new dentist for your family, this allows you to meet Dr. Buono and begin what we hope will be a long-term relationship. It also gives you an accurate snapshot of your oral health so that you know what to expect to reach your goals. We look forward to meeting you and becoming your family dentist.
"Dr Buono by far a great man, outstanding Dentist. Highly recommend"

J Limandri
Worried About Cost?
We Accept Dental Insurance
Our dentist is considerate of the cost of treatment for our patients. Before moving forward, he will review all of your options so that you can achieve your goals in a way that best meets your needs and budget. If you have any questions along the way, Dr. Buono will be happy to answer them so that you feel comfortable with your custom treatment plan. For patients looking to drastically transform the appearance of their smiles, we can combine certain treatments into single appointments to save on overall costs.
We accept most dental insurance plans. The friendly office staff at our Long Island practice serving Garden City, NY, will happily file all the necessary paperwork with your insurance provider. This allows you to take full advantage of your benefits in order to help keep your out-of-pocket expenses to a minimum. If you have any questions regarding dental insurance, please do not hesitate to contact us.
Changing Lives
One Smile at a Time
Dr. Buono and staff are excellent. GCS have fixed a few of my dental issues this past year and my expectations have been exceeded. I highly recommend to anyone looking for quality dentistry at a fair price.
View on Google
Dr. Buono and his staff are amazing! Thank you for the many years of professionalism and personal attention.
View on Google