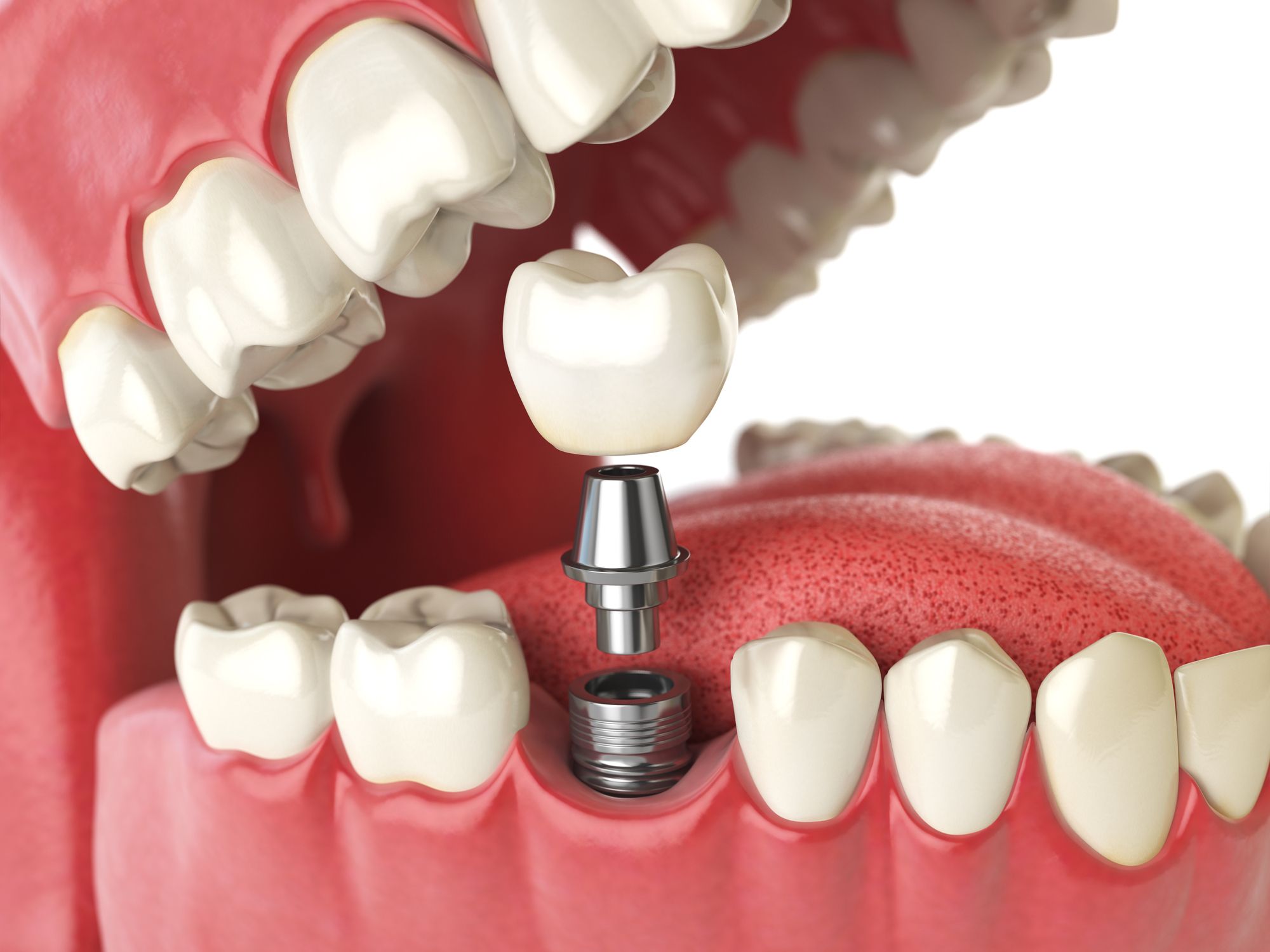 When it comes to replacing missing teeth, few procedures are as reliable and long-lasting as dental implants. If you are planning on having implants placed or have recently undergone the procedure, it is important to protect your investment through proper care and maintenance.
Here, Dr. Louis J. Buono at Garden City Smiles, serving Garden City, NY, and Long Island, NY, offers a few tips for proper dental implant care. We will discuss how to clean your implants during the early stages of recovery as well as how to care for them long-term.
The Day of Your Procedure
Immediately after your procedure, you can expect a slight degree of bleeding. This is normal and can be mitigated with gauze packs. That evening, you may be instructed to clean the surgical area. This can be achieved by soaking the site with antibacterial mouthwash. Dr. Buono may also recommend gently cleaning the area with a q-tip dipped in antibacterial rinse. Specific instructions will be provided. Be sure to follow them closely.
The First Week
After the first couple of days, you will be able to start gently brushing the area with a soft-bristled toothbrush. Pay close attention to your comfort level. Though you will not be able to brush normally for a few days, it is important to remove plaque and tartar from the area. Do not begin this step until cleared by Dr. Buono.
Long-term Dental Implant Care
Once your implant has fully healed, it can be brushed and flossed just like a natural tooth. Here are some recommendations to keep in mind:
Brush at least twice a week. Choose a soft-bristled brush and nonabrasive toothpaste. Avoid whitening pastes, which can scratch your ceramic restorations.
Use an antibacterial mouthwash. This is an excellent supplement to your oral hygiene routine that can help keep harmful bacteria at bay. Simply swish for about 30 seconds, then spit, once in the morning and once in the evening. Choose an alcohol-free formula that will not dry out your soft tissues.
Floss around your implant once daily. Implants require a slightly different flossing technique. Ask your dental team for specific recommendations.
Do not smoke. Tobacco products can seriously impede your body's ability to heal. As a result, smokers are far more susceptible to gum disease, a condition that could ultimately lead to implant failure. Patients should refrain from smoking for several weeks before and after their implant procedure. The best rule of thumb is to stop smoking altogether.
Visit your dentist regularly. During routine exams and cleanings, Dr. Buono can ensure that your dental implant is in good working condition. Any potential issues can be detected and addressed before they worsen.
Contact Us for More Information
Proper dental implant care is essential for the long-term health of your smile. To learn more about dental implants or any of the other services we offer at our Long Island practice, schedule a consultation. Contact us online or call us at (516) 294-0275.
Related to This